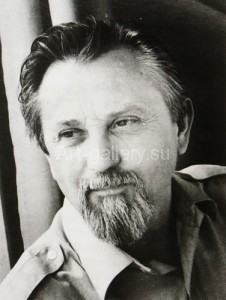 Stanislav Vasilevich Petrashevsky 1935 – 1996
Ukrainian painter.
Sandy was born in the village of Balta district of Odessa region. Great-grandfather of the artist, Ivan Petrashevsky was a famous painter, served from Potocki.
In 1953 – 1958 he studied at Odessa art College in A. Atsmanchuk and N. Pavlyuk.
From 1991 to 1993 was the head of the Zhitomir regional organization of the Union of artists of Ukraine.
Honored artist of Ukraine since 1994.
The work of S. V. Petrashevsky are in the collections of many museums, including the Museum of modern art of Ukraine and the Tretyakov gallery.
Lived and worked in Zhitomir.