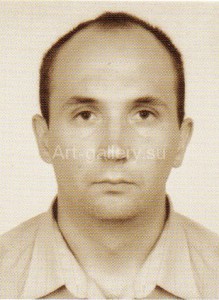 "Hope for the best and prepare for the worst" – such an unusual life motto Gleb Nazarov.
To exhibit their work Gleb Borisovich began in 1998. His favorite picture is "not yet written".
The theme of the works of Gleb Nazarov is very diverse. This artist works in the genre of landscape, still life, paintings. Philosophy of his work – "the frailty of time." He admires the work of Salvador Dali, and among his countrymen is celebrating "inspired" works of Alexander Kotenko.
Exhibition
1998 – Exhibition devoted to Day of City, Lugansk, Ukraine
1998 – Exhibition dedicated to the Day of Kiev, Andreevsky Spusk, Kiev, Ukraine
1999- "Art Manege'99", Moscow, Russia
1999 – Project "Expression and sign", Kharkov, Ukraine
2000 – "In space of traditions", Lutsk regional picture gallery, Ukraine
2001 – Lugansk art salon, Ukraine
2002 – Biennale in Sao Paulo, Brazil