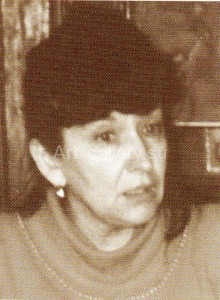 Was born in 1950. in Voroshilovgrad (1958-1970 and 1990. – Lugansk). In 1978. he graduated from the faculty of theory and history of fine arts of the Kyiv state art Institute (since 1992 . – National Academy of fine arts and architecture) with the qualification "art historian". With 1982 . the head of the art Museum.
The subject of scientific interest is the study of the artistic life of the region: the work of Lugansk artists, art casting, iconography of the churches of Lugansk region, monumental religious painting, the history of the Luhansk regional art Museum. The results of scientific research summarized in many articles, illustrated catalogues and albums, the author and compiler of which is L. M. Borshchenko.
Participant of all-Union, all-Ukrainian and international scientific conferences, papers published in collections of scientific materials.