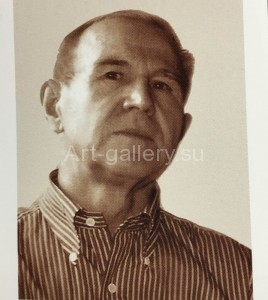 08.03.1938 was Born in the village of Ordanivka Poltava region. Graduated from Lugansk State College (1970), studied at V. Weinreb and Shehovtsova.
Member of regional (1970), Ukrainian (1974) and international (1976) exhibitions.
Member of the national Union of artists of Ukraine (1978).
Late in life he moved to the United States.
Major works: "the blessed mother" (2005), "Kiss of Judas" (2004), "the Famine and the Holocaust in Ukraine" (2005) "Wreath of thorns" (2006), "Repentance" (2007), "Chernobyl" (2007).