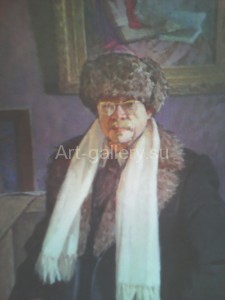 Wolstein Moses Lvovich (1916-2000) – Ukrainian painter. Born in Borisov (Belarus). Studied at the Kiev art Institute (1937-1945) in M. Steinberg, M. Sharonov, K. Yeleva, I. Shtilman, A. Shovkunenko. Participant of art exhibitions since 1945.
Together with A. Filiberto founded the Lugansk school of painting. Taught in art school (1946-1958).
Pictures are stored in the Transcarpathian, Lugansk art Museum and the Lviv Museum of Ukrainian art.